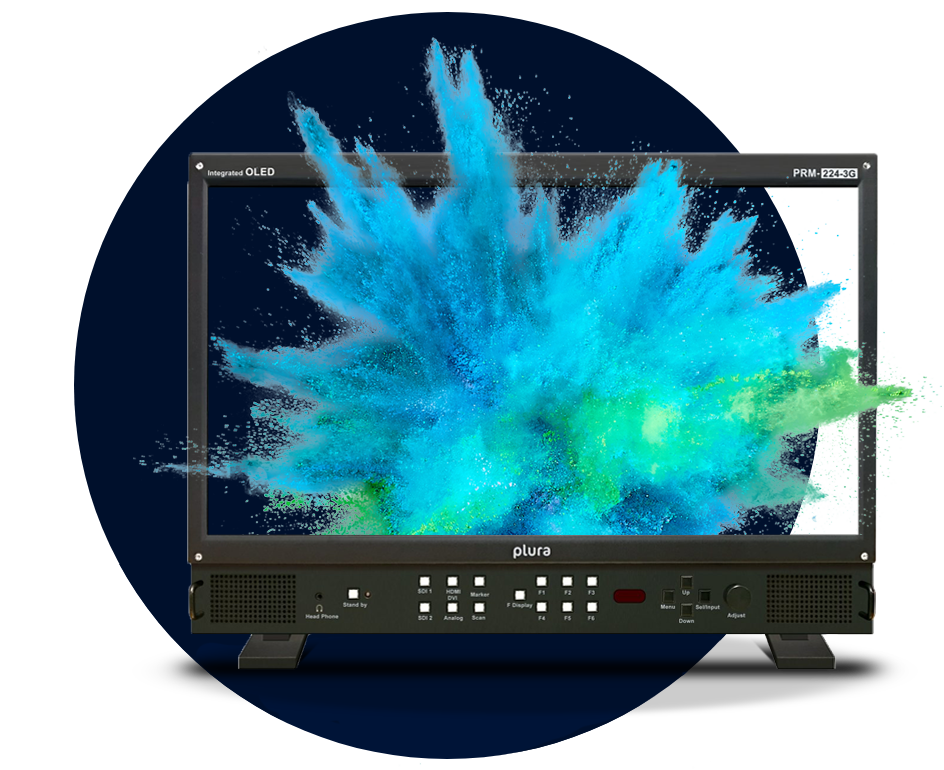 High quality broadcast media solutions & beyond
State of the art IP-2110 / 4K / UHD / FHD Video Monitors (up to 86″) and PTP/Timing/Synchronization Solutions for wide range of broadcast and professional media IP transition ventures.
Our solutions below support ST-2110/2022-7 IP 25G/10G, 4K/UHD, FHD, PTP in addition to other legacy I/O and formats.
Intelligent Media Display Platform
The NEW state of the art Intelligent Media Display Platform (I.M.D.P. ) solution is a one of a kind system experience that combines content creation with state of the art displays…
Monitors engineered for all
Plura monitoring solutions were designed, engineered and built based on worldwide involvement with different technology segments, learned through hands-on experience which products were of high quality and value. The knowledge and experience that came from dealing with so many national & international projects from different types of applications ultimately led Plura engineering team to invent and create new technologies and products that comply with all the current and future video media standards from ST-259M/C to high complex IP ST-2110, ST-2022-7 & ST-2082.
Plura Timing + Synchronization tools
Plura Timing/Synchronization solutions are engineered for the future. Digital broadcast and professional video production applications based on more than 45 years of timecode technology experience.
Calibration tools
Calibration returns your display to a reference standard for brightness and color consistency. A Monitor Display can change over time and thus render the same image differently. See how Plura solves this.
Plura Viewfinders
Plura has worked closely with Hitachi USA team since 2013. Plura agreed to develop and build custom design viewfinder solution for Hitachi cameras in two different sizes, 7 & 9 inches.
Featured product solutions